Variations of a Form
Diplom Praxis
Prof. Dr. Markus Holzbach
The topic of the practical work concerned a behavioural study of porcelain material in reaction to variations of the casting process. During the course of experimentation, I worked with the natural translucency and the deformation of the material through different layering. Using one-piece plaster moulds, experiments were conducted using two alternative techniques: casting liquid porcelain in thin, parallel layers, and creating partially overlapping segments by rotating the casting moulds at different angles. Both methods achieve an individual pattern and flow marks on the inner walls of the object, which reveal the manufacturing process.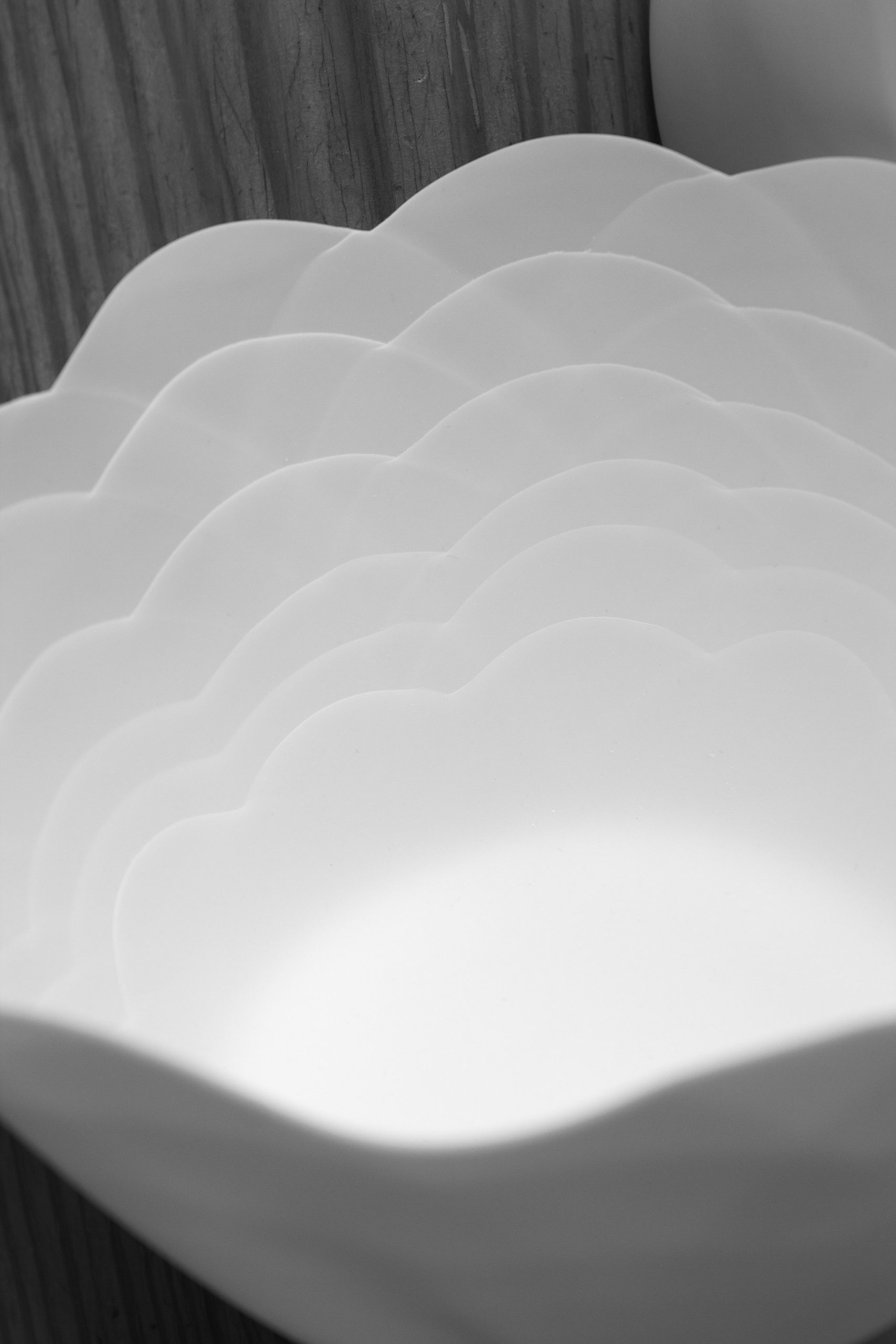 Diplom Theory
Prof. Dr. Thilo Schwer
The theoretical work deals with the topic of cultural hybridity (mixing of cultural elements) in contemporary kitchen and tableware items. As a framework for a product analysis I explored the concept of hybridity, the history of European porcelain, the ceramics workshop of the Bauhaus school and postmodernism in design. The porcelain material and the experimental character of some of the selected product- and concept examples are links to my practical work. The examples examined show different aspects of cultural hybridity. Through them, the designers reflect on the phenomena of cultural exchange, the transformation of traditions and the adaptation to new digital communication channels.
2010 bis 2014, Industriedesign, Bachelor, Aalto University School of Arts, Design and Architecture, Helsinki, Finnland
2015 bis 2020, Design, Hauptstudium/Diplom, Hochschule für Gestaltung, Offenbach am Main
2017 bis 2018, Praktikum, Design, VAJA Finland Oy, Porvoo, Finnland