Songs of Cyborgoise
Diplom Praxis
Prof. Alex Oppermann
Mein praktisches Diplomprojekt besteht aus Konzept und Soundtrack zum Projekt Songs of Cyborgoise, das zugleich multimediale Performance, Game und Musikalbum ist. Dieses in Kollaboration mit Alla Popp als BBB_ entstandene Projekt ist eine Spekulation über ein queeres Evolutionsszenario der Technologien, Menschen, Flora und Fauna auf der Erde. Aus Sicht verschiedener Verkörperungen Künstlicher Intelligenz erzählt es über die Welt der nahen Zukunft und ermöglicht, die Perspektiven fiktiver, frisch geborener, digitaler und global vernetzter Entität einzunehmen und eine Reise durch die Gefühle, Ängste und Hoffnungen der miteinander verbundenen Weltwesen zu unternehmen.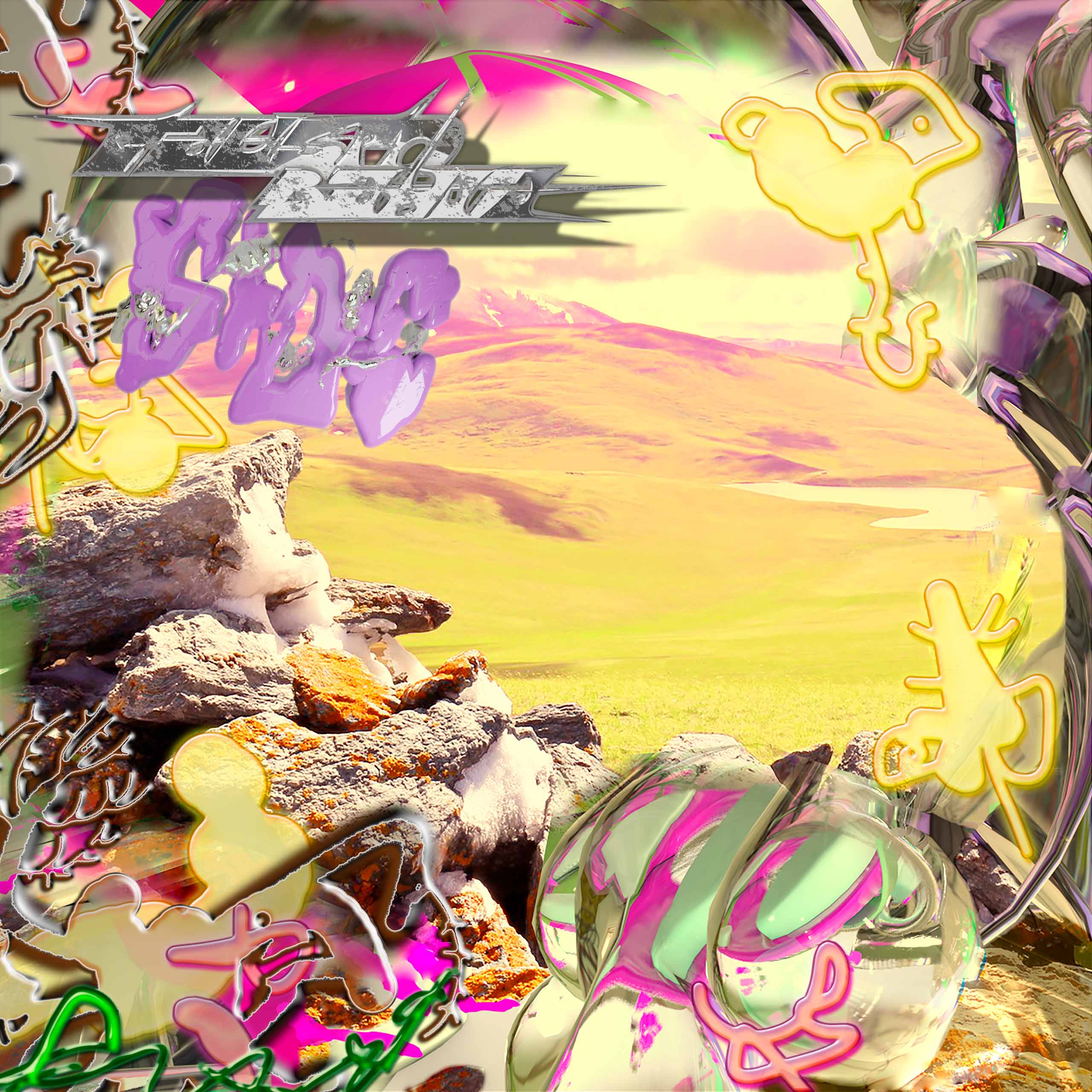 Diplom Theorie
Prof. Dr. Marc Ries
In meiner theoretischen Arbeit habe ich mich mit der Musik des Posthumanismus beschäftigt. Die theoretische und praktische Arbeit habe ich parallel und in enger Beziehung zueinander entwickelt. Die Musik des Posthumanismus — ein schillernder Begriff, der den gegenwärtigen und zukünftigen Zustand der Menschheit fassen und definieren möchte — ist eine Musik, die den Menschen zunehmend aus dem Mittelpunkt des schöpferischen Schaffens zu verdrängen scheint. Kompositionen computerbasierter Systeme, die von Kreationen menschlicher Künstler_innen kaum mehr zu unterscheiden sind, rufen die Frage auf, wie sich der Schaffensprozess, der Klang und die Rezeption von Musik in Zukunft entwickeln werden und welche Rolle den Technologien und den Menschen dabei zufallen wird.
Alexander Sahm is a sound and media artist with a focus on performative show formats. His artistic research focuses on post-humanist approaches in contemporary music and pop culture as well as the creation of immersive soundscapes. Alexander has been studying Electronic Media at the University of Art and Design Offenbach from 2012 to 2020 and at the Collage of Design and Innovation at Tongji University Shanghai in 2017/18. His works and pieces have received multiple awards and have been presented at the Hellerau European Center of the Arts Dresden, Worm Rotterdam, Palais Pupulaire Berlin and the Max-Planck-Institute for Empirical Aesthetics Frankfurt am Main.
EXHIBITIONS/SHOWS
2020 Digi-Conference, Mousonturm, Frankfurt
2019 Gallery.Delivery, Roehrs & Boetsch, Berlin/Zürich
2019 BBB_ Japan Tour mit Octopussy
2019 B3 Award Show, Frankfurter Buchmesse
2019 BAUWHAT?, Staatstheater Darmstadt
2018 LoadNext, Saasfee*Pavillion Frankfurt/Kressmann-Halle Offenbach
2018 Fluent Arts Project, Osnabrück
2018 Monitoring Festival, Kasseler Dokfest
2018 Klangstärke Festival, Hildesheim
2018 PalaisPopulaire, Deutsche Bank, Berlin
2018 Max-Planck-Institut für empirische Ästhetik, Frankfurt
2018 Favoriten Festival, Künstlerhaus Dortmund
2018 Young Urban Performance Festival, Osnabrück
2018 Transeuropa Fluid Festival, Hildesheim
2018 Festival der jungen Talente, Frankfurter Kunstverein
2018 Dgtl Fmnsm Festival, Hellerau – European Center of the Arts Dresden
2018 Zeppelin Museum, Friedrichshafen
2018 I am a Problem, MMK Frankfurt
2018 BBB_ Japan Tour
2017 Rekonstruktion der Zukunft, Festspielhaus Hellerau Dresden
2017 WORM Rotterdam (NL)
2017 Membrana Project_documenta14, Stellwerk Kassel
2017 Node Festival, Frankfurt
2017 Zukunftsvisionen Festival, Görlitz
2017 Frankfurter Kunstverein, Frankfurt am Main
2017 LAF, Pforzheim
2017 NXS Release, Amsterdam (NL)
2017 Transmediale Vorspiel, Panke Club Berlin
2017 Good day to have a good day Exhibition, Meet/n/Work, Frankfurt
2017 Amp, Album release show, Frankfurt
2016 UCC Upper City Center, Offenbach
2016 Opencreek Shownight, Offenbach
2016 Scripted Spaces Exhibition, Satellit, Berlin
2015 Out-of-Range Types, Saasfee*pavillon, Frankfurt
RESIDENCIES
2018 Web-Residency Favoriten Festival, Dortmund
2018 Residency at Transeuropa Fluid, Hildesheim
2017 Residency at Hellerau – European Centre for the Arts Dresden
AWARDS/GRANTS
2020 Scholarship by Hessian Cultural Foundation
2018 First place of Samsung Moving Image Award, HfG Offenbach
2018 Grant of Rita Höfer Foundation, Sparkasse Frankfurt
2017 Production grant by Musikfonds e.V., Germany
2017 One year scholarship of the Art Association Frankfurt, Kuenstlerhilfe Frankfurt e.V.
2017 HfG Offenbach Annual Exhibition Award of the Art Association Frankfurt
MEDIA/PRESS/PUBLICATIONS
2020 Digital Identities, Feminist Futures, The CtrlZ.AI Zine Fair, Barcelona, print
2019 The Assembled Human, exhibition catalog Museum Folkwang, Essen, print
2018 Fist Draft on Technospirituality, "Shared Spaces" exhibition catalogue, Kunstverein Aschaffenburg & HfG Offenbach, print
2018 WDR 5 Scala Radio Broadcast
2018 Zwischen Dystopie und Utopie, Schirn Mag, online
2017 BBB_ at Radio X, Frankfurt a.M. (DE)
2017 Zukunftsvisionen, exhibition catalogue, Hochschule Zittau-Görlitz, print
2017 172 neue Buchprojekte, Museum for Applied Arts, Frankfurt, print
2017 Video Premiere: BBB_ Nobody, Kaltblut Magazine, online
2017 Video Premiere: BBB_ Nobody, Lodown Magazine online
2017 Interview Alla Popp, Missy Magazine, online
2017 Keine Dekoration, Schirn Mag, online
2017 The Future Is Now, Schirn Mag, online
2017 Journal Frankfurt, online