Costae
Diplom Praxis
Prof. Dr. Markus Holzbach
Zusammen mit Luigi Galbusera
We investigated spatial perception. The physical environment and the atmosphere of a room influence people. An architecture that refers, reacts or even has an effect on its surroundings and the people in it can become part of the chain of communication between people and objects. Such a space can be described as having a thematic context that, independent of the medium with which it interacts, has a focusing element. Costae is an interactive lightweight architecture, which was realised at the KunstKulturKirche Allerheiligen in Frankfurt. The construction of the pavilion consists of a supporting structure and a reactive membrane that enables visitors to communicate with the space. With the aid of movement, light and a multidimensional projection, an immersive experience is created.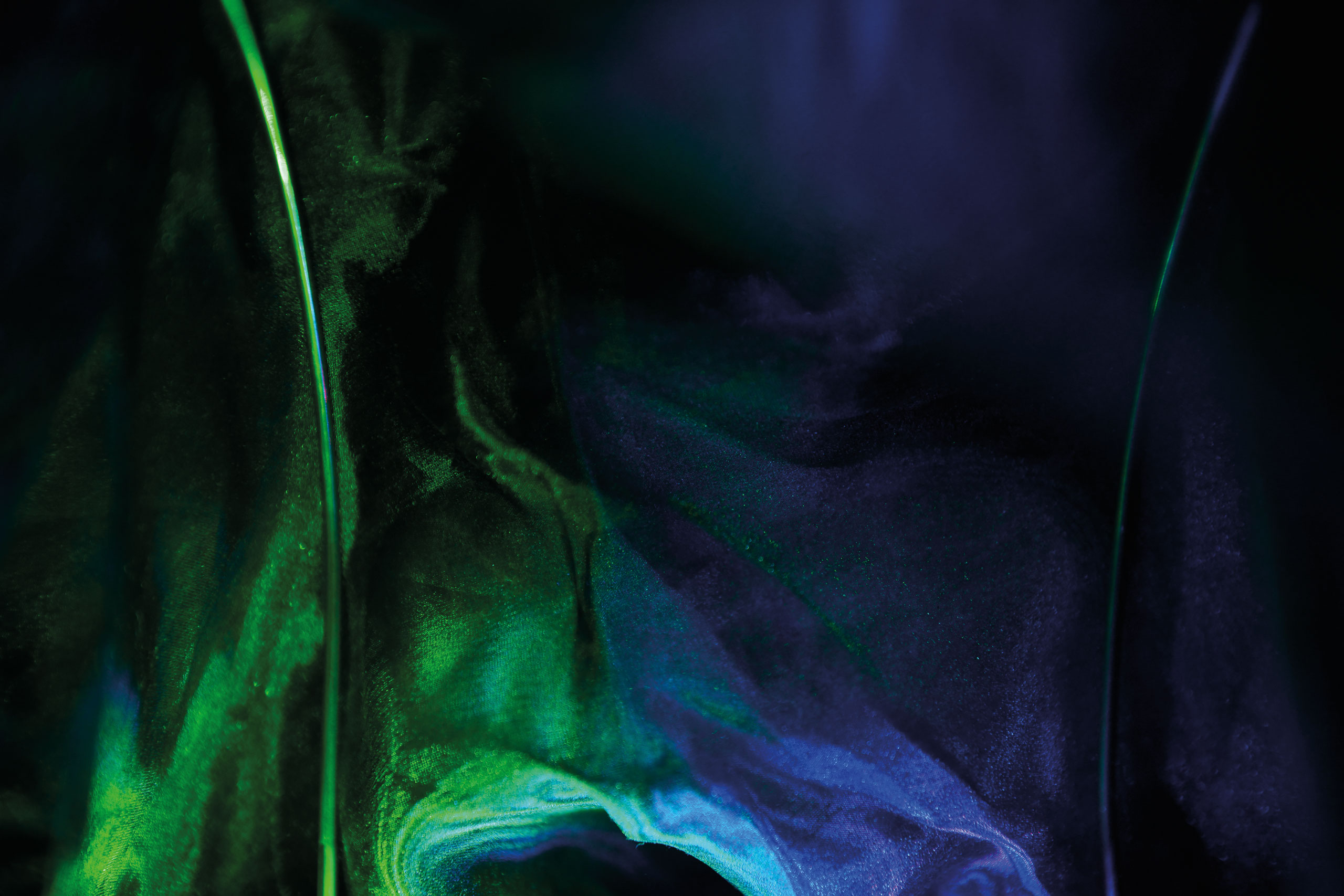 Diplom Theory
Prof. Dr. Klaus Klemp
Design occupies a great share within our culture. Objects and consumer goods are fundamental segments of self-expression. We communicate with the environment via apparently superficial phenomena, such as clothing style, shopping behaviour, or the means of transport we choose. Influenced by national and cultural differences, the focus of values changes too. We investigated whether the design of products corresponds with the demand for them. The outcome is that it is not the design but the availability of products that is significantly influenced by cultural identity.
Geboren 1993 in Offenbach am Main, Germany
EDUCATION
2013 bis 2020, Hochschule für Gestaltung, Offenbach am Main, Department Design
2017 The Oslo School of Architecture and Design, Department Interaction Design
2019 Seoul National University, Department of Craft and Design
2010 bis 2013, August-Bebel-Schule, Offenbach am Main, job-related secondary school advanced courses German and Mediadesign
INTERNSHIPS / MINI-JOBS / VOLUNTARY
2018 bis heute, Atelier Markgraph GmbH, Frankfurt am Main
2015 Joinery "Kramwinkel", Mühlheim am Main
2015 Fashion Design "Leonid Matthias", Frankfurt am Main
2009 Advertising agency "WP17", Frankfurt am Main
2016 Photographer "Sofar Sounds Frankfurt"
2013 bis heute, Farrier assistent
SKILLS
Adobe CC, Rhino 3D, PowerPoint (advanced proficiencies), Keynote (good proficiencies) Grasshopper, Solidworks, Vectorworks, Arduino, Keyshot, Office (basic proficiencies)