Adaptus
Diplom Praxis
Prof. Frank Georg Zebner
While the production and sale of shoes was rigorously separated in times gone by, it is now possible, with the aid of modern scanning technology and the innovative 3D printer, to provide an instant service able to simulate a sports field and print out shoes that are tailored to customers' wishes. Adaptus offers a modern, holistic footwear buying experience. The buying process entails three steps: choosing the basic shape of a shoe, simulating the context it will be used in, and creating a physical version based on the selected fundamental form and the measurement data gathered during the simulation. Users not only experience an actual form of interaction with sport, but also find the right shoes for usage.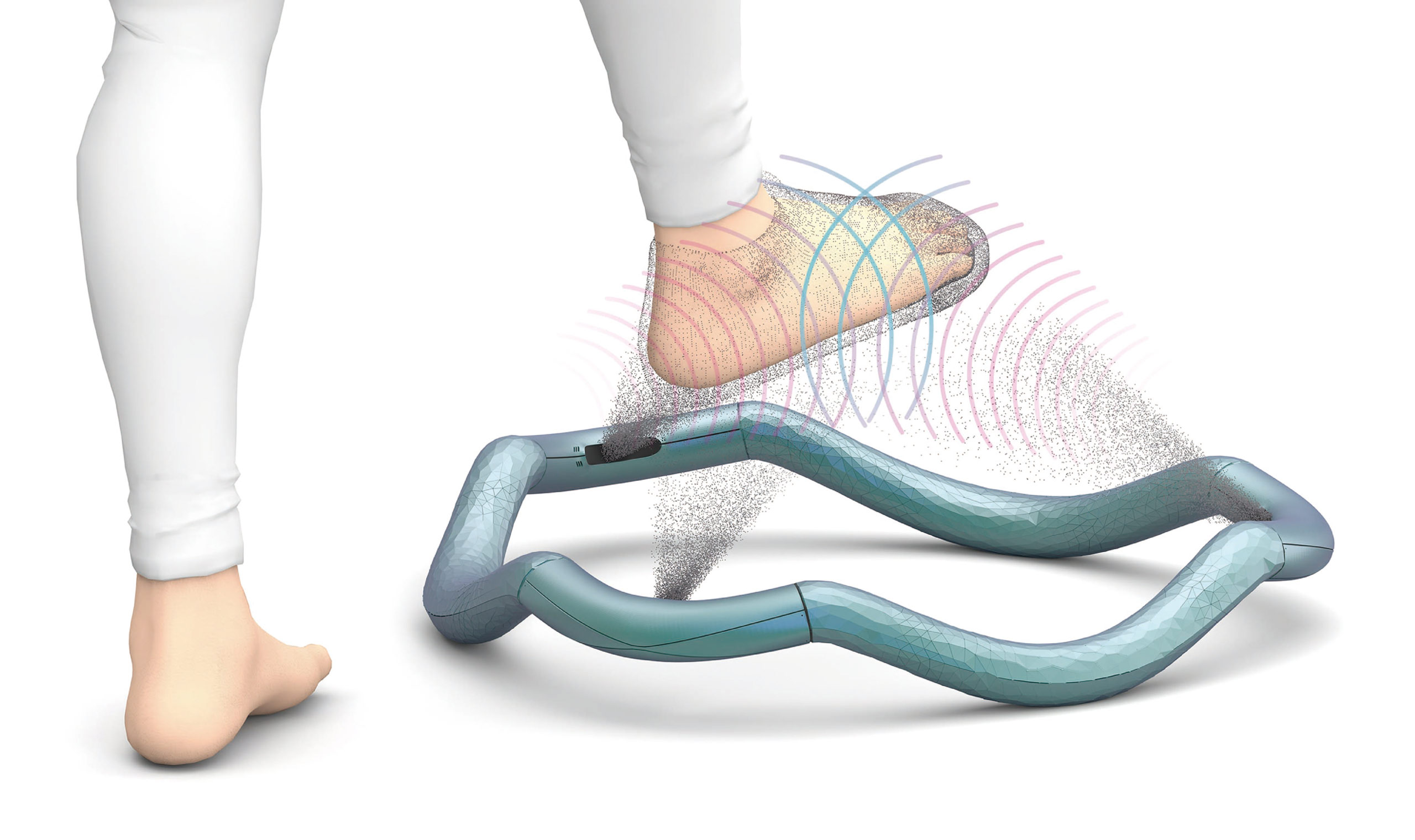 Diplom Theory
Prof. Dr. Thilo Schwer
In my theoretical work I try to define the future relationship of active human-machine interaction. In the context of the changes caused by new interactive technologies and artificial intelligence, human-machine interaction has changed. One of the biggest changes is active interaction, involving an active interface. In my practical part, this interface plays a role in the background between the system and the printer: through the printer and the environment, the intelligent system proactively recognises the buying needs of users and selects the appropriate form of interaction (visual, tactile, linguistic, etc.).
Geboren 1988 in Taipei, Taiwan
BERUFSERFAHRUNGEN
2019 Industrial Design Praktikant, Siemens Healthcare GmbH
2017 bis 2018, Produktdesigner als freier Mitarbeiter, Wasserdorf Sanitär GmbH
BILDUNGSWEG
2017 bis 2020, Hochschule für Gestaltung Offenbach, Deutschland, Diplom (Produktgestaltung)
2013 bis 2014, Hochschule für Gestaltung Offenbach, Deutschland, Austauschstudent (Produktgestaltung)
2011 bis 2014, National Taipei University of Technology, Taiwan, MA (Design Psychologie)
2007 bis 2011, National Taipei University of Technology, Taiwan, BA (Industrie- und Produktdesign)
WEITERE DESIGN-ERFAHRUNGEN
2013 Teilnehmer, OpenHCI The 4th Student-Organized Workshop, Taipei
2012 Entwicklung einer kulturell-inspirierten Produktidee für Calavi-Stamm, Taitung
2011 Grafikdesigner, Redigat, Zeitschrift für Youth Designer Workshop, Taipei
PREISE
2013 iF concept design award-Top 300 (Gruppenarbeit)
2012 iF concept design award-Top 300 (Gruppenarbeit)
2011 Taiwan International Design Competition_sliver (Gruppenarbeit)
2011 Taipei World Design EXPO_Taiwan Design Alliance-Beneficence Design
2011 Taiwan International Student Design Competition_bronze
2010 Red dot design concept award-winner (Gruppenarbeit)