GreenRider
Diplom Praxis
Prof. Peter Eckart
How can we use products to change social behaviour so that it is sustainable? With my work, I have faced one of the biggest challenges that the fight against climate change poses for us: personal transport. We understand what has to be done, but we still find it difficult to overcome it. Rather than relying on the climate, we are prioritising our own comfort. Overcoming this situation demands great effort, for as soon as there are no direct outcomes arising from our actions, our imaginations are overwhelmed and that effectively blocks sustainable action. The upshot of sustainable behaviour remains abstract, since it is invisible in the here and now. What value is there for me to cycle to work today, instead of driving? From the perspective of this question, I developed a vest for commuters, which also demonstrates a commitment to the climate. Using 3D Knit, luminous moss was incorporated into the vest. The light-reflecting plant plays a dual role in that, on the one hand, it makes commuters in traffic visible, while on the other hand, it represents a stand for sustainable behaviour.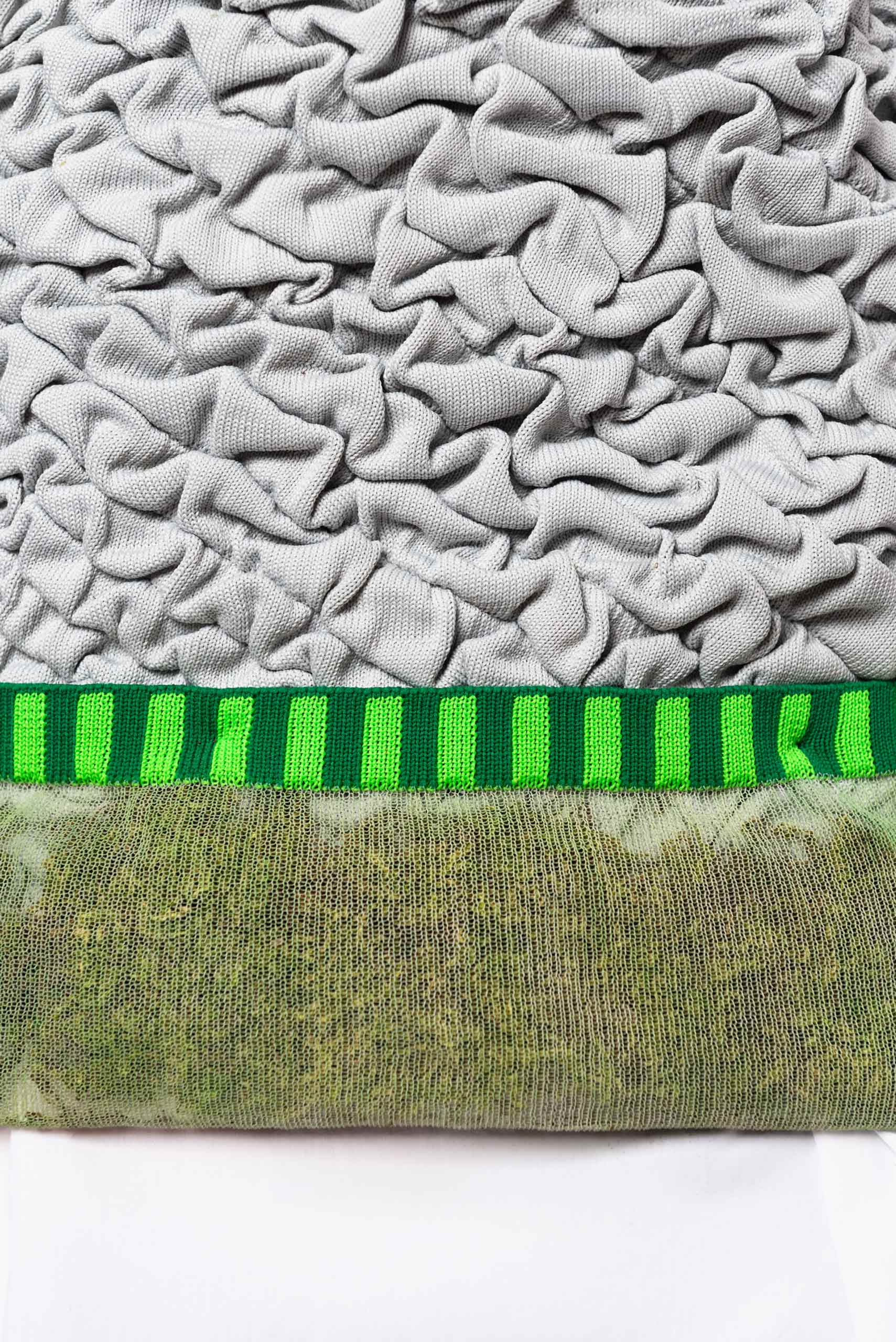 Diplom Theory
Prof. Dr. Martin Gessmann
The aim of the thesis was to provide product developers with helpful insights into the field of artificial intelligence. Based on a comprehensive literature study, I developed an acronym, a mnemonic, which gives a good overview and enables access to the technology. For its robustness check, I tested the model on application examples and subsequently categorised it according to process types and data sources. The term IDEPOLIS stands for: I—identification (distinguishing in order to recognise or group data), D—decision (choosing between options for action-driven output), E—estimation (adding relevant value from data to predict future or unknown states), P—personal data, O—open data, L—language data, I—image data, S—sensor sata.
Geboren 1995 in Frankfurt am Main
2014 bis 2020, Studium an der HfG Offenbach
Studierte während eines Auslandaufenthalts in Norwegen Service Design und sammelte erste Projekterfahrungen. Die Expertise der beiden Disziplinen Produkt- und Servicedesign versucht sie nun in einem Forschungsprojekt für Begrünungssysteme im urbanen Raum erfolgreich zu vereinen. Unterstützt wird sie vom Land Hessen mit dem Hessen Ideen Stipendium.